Sara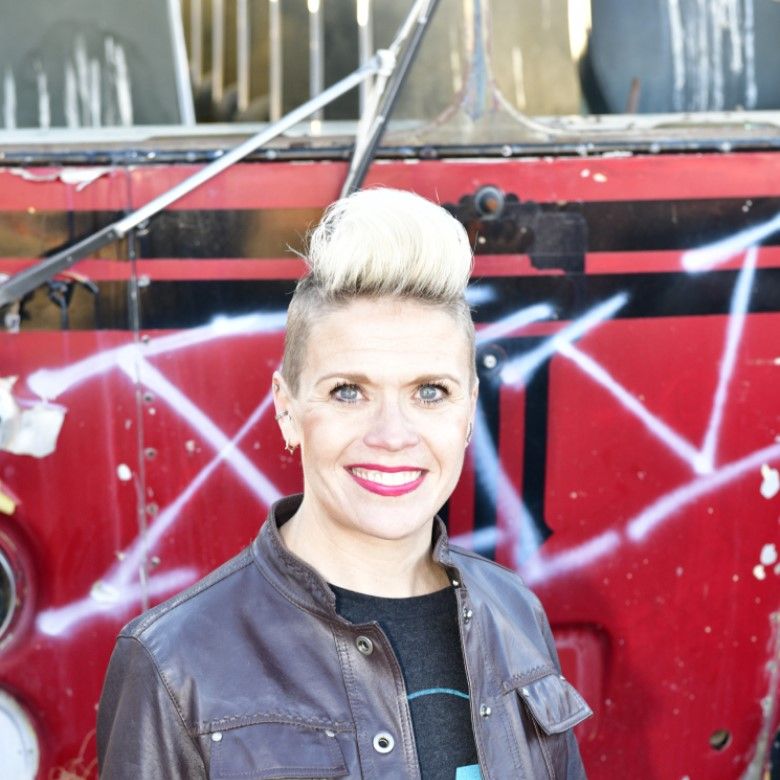 Sara – Lead / Backing Vocals
I've never been to Heaven, but I've been to Oklahoma... 
Sara is a true Okie and an 11-year California transplant. Sara has been singing solos, in choirs/ensembles, and in musicals since she was 10. She originally planned to pursue a degree in Musical Theater, but realized she didn't want to work nights and weekends and that she wasn't into hanging out with theater people.
She settled on engineering before dropping out and becoming a homeschool mom of 5. The past 23 years she has sung at church, karaoke, and briefly with the band Shame and Glory, but knew her kids were too young to allow her to fully commit to a band. 9 years later Grievance brought the opportunity back.
Sara's voice is a little Julie Andrews, Barbra Streisand, and Amy Lee (Evanescence), but she's rather sing songs like Tom DeLonge (Blink-128, and Angels and Airwaves), Brian Johnson (AC/DC), and Steve Perry (Journey). Her main musical influences are her sisters. Their love of Rock, Alternative, and Punk shaped her music taste with a little Neil Diamond thrown in because of her mom, and classic rock because of her dad. When not singing, homeschooling, or working with youth at church, she bakes...a lot. 
Jeff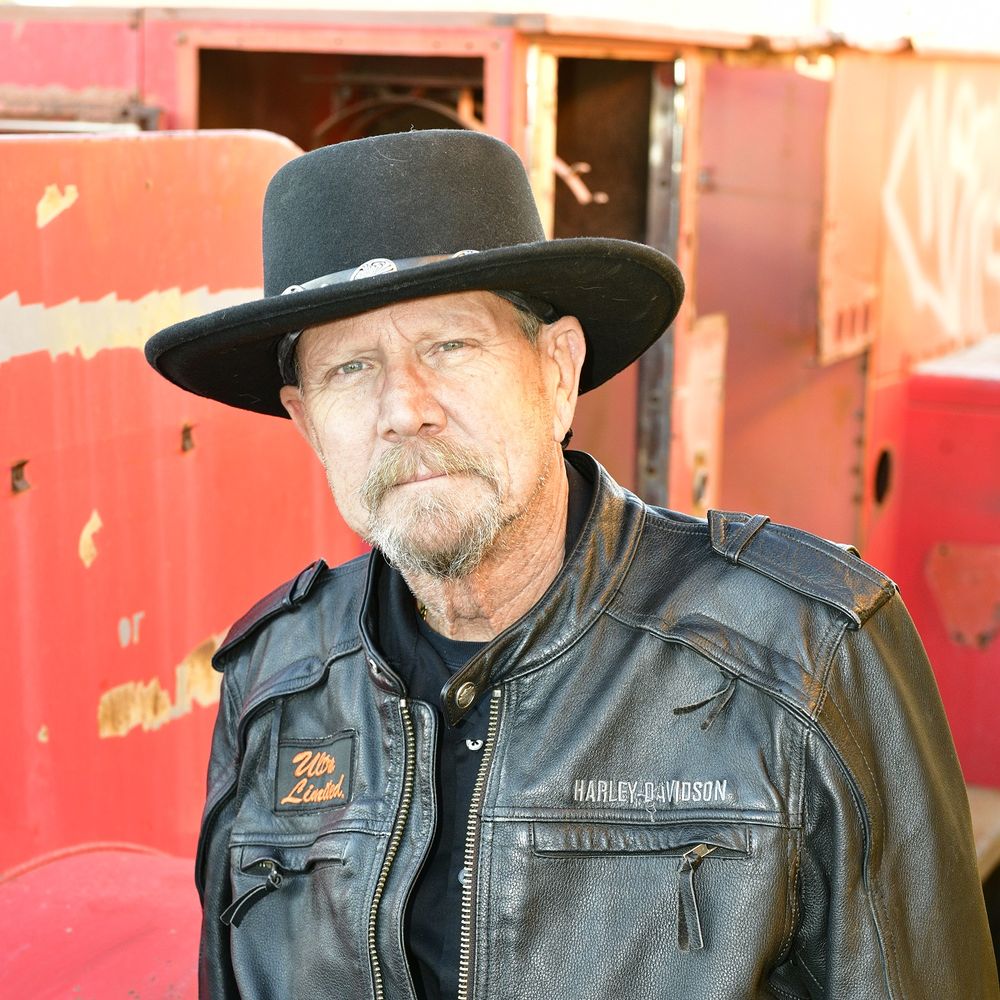 Jeff – Lead / Rhythm Guitar / Lead Vocal
As rhythm / lead guitar and lead vocals on many of their songs, Jeff got started in music at very early age. His Mom taught him guitar at age 12, with such heartwarming tunes as "Little Brown Jug" and "Blowing in the Wind".
Later, after he was fired as a DJ from the local radio station (He Introduced AV Alfalfa Farmers to Black Sabbath), Jeff joined up with Kevin Fryer and Bob Rencoret and the Country Rock Group "West Wind Express". Other Bands included Stray "J", Moms Pasta (Very Short Lived), and Wasted Daylight, with Ryan Saul and Dave Farnsworth.
Now with Grievance, Jeff enjoys the simple melodies and guitar riffs of great players like, Tiny Tim, and the Ukulele hits of Grace VanderWaal and his version of "Somewhere Over the Rainbow".
Brian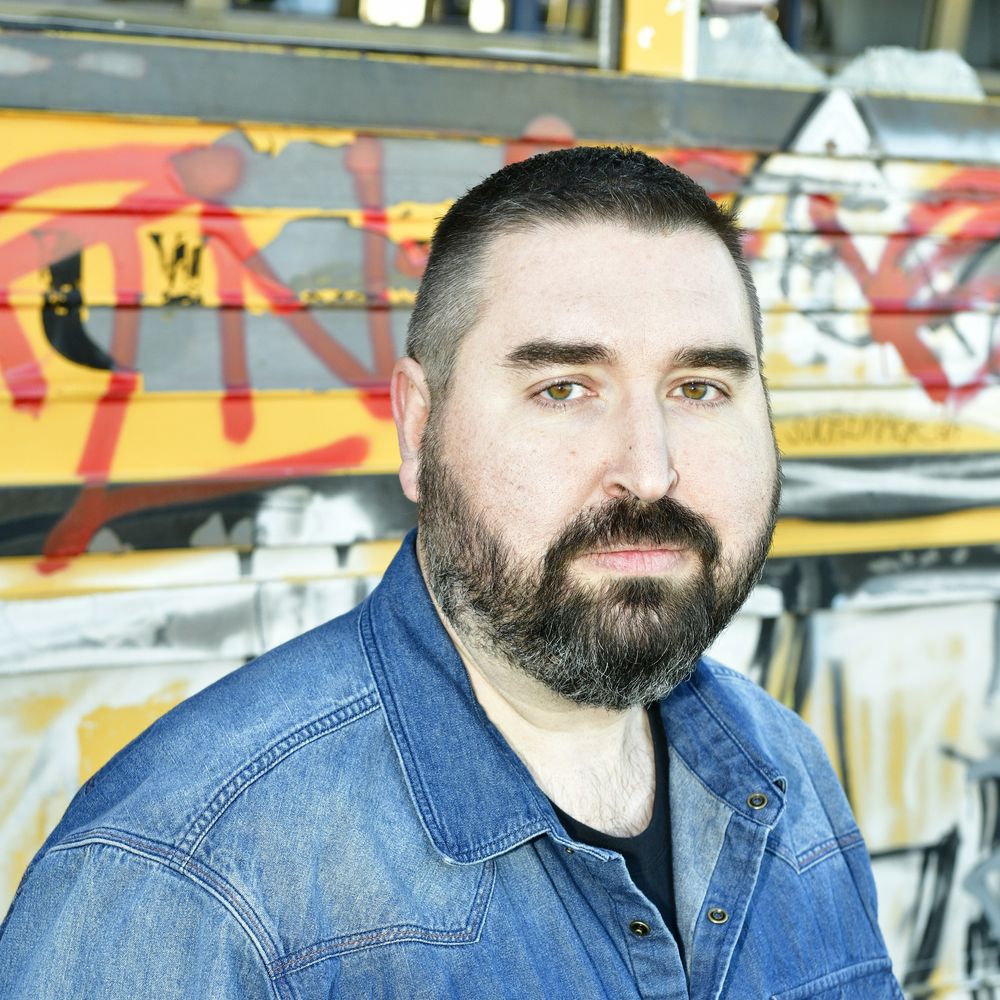 Brian - Lead / Rhythm Guitar / Backup Vocal
Brian describes himself as a drummer who is trapped in a guitar players body. He is also gullible enough to be tricked into singing. He has played with a few different bands in Texas and Florida, before the authorities caught up with him, and is now playing for the first time with a band in California.
Brian dabbles in a wide variety of instruments and has even been known to occasionally serenade his dogs with a didgeridoo (not recommended).
Mark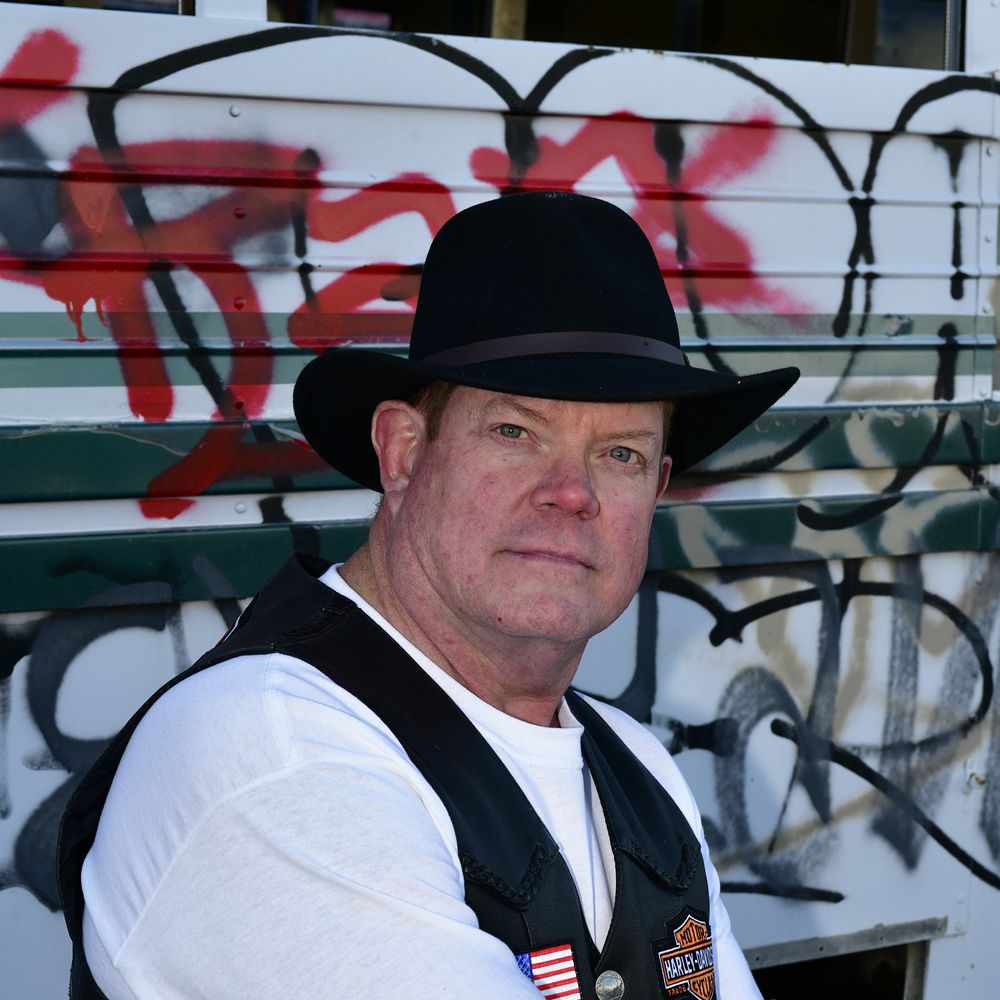 Mark – Bass Guitar / Backup Vocals
Mark has been musically inclined since he was very young when he started on a small chord organ his grandmother bought him. He later graduated to a piano and was quite adept at creating his own music.
His newest passion is with his Bass Guitar that he found in the back of someone's truck, a Fender Professional. Mark loves the blues and country rock but can also play a smooth jazz line if needed.
This is Mark's first experience in playing with a band and running from the Law, and seems to be thoroughly enjoying himself.
Mike (The Greater)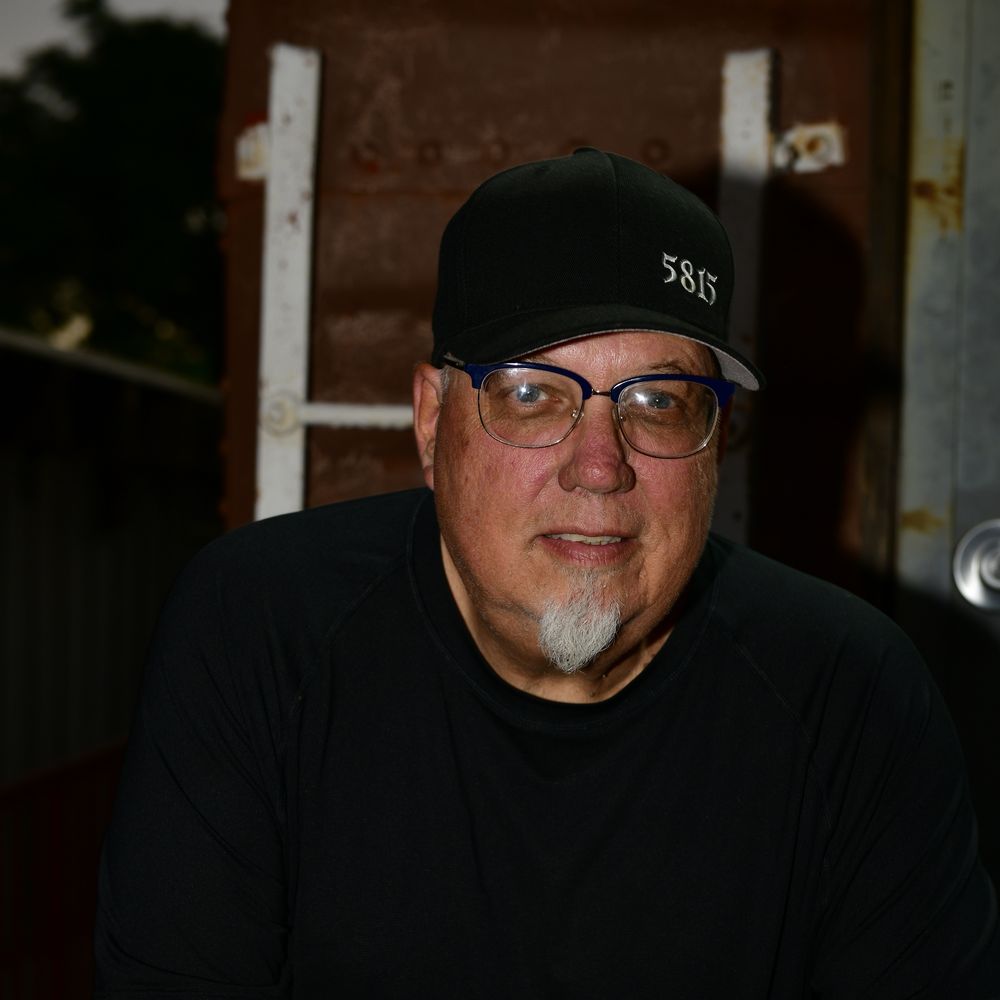 Mike (The Greater) - Drums
I've played guitar from about age 10 or so, drums since about age 15. I played in bands throughout my teens in North Myrtle Beach South Carolina. I moved to CA in the 70's and didn't play much after that, none at all in the 80's and 90's while doing the family thing. I started playing again around 2000 with guys from work and soon found myself in a classic rock band called The Three Hour Tour for the next 14 years. I then formed The Holy Smokes in 2015 and played 80's 90's and 2000's alternative rock. Once I retired from work we moved to Tehachapi and I reformed The Holy Smokes doing Southern Rock, Blues, and Country. Now I'm happy to be playing drums with Grievance and looking forward to new adventures!